Anatomy of the Presto 01781/4 Pressure Canner
The pressure canner is basically a large aluminium cooking pot with a lid that securely fixes to the body so that upon heating a pressure builds. It provides a safe preservation method for low acid foods - vegetables, fruits, meats, seafood, pickles, and salsa. It also doubles as water bath canner for preserving fruits, jams, jellies, pickles and salsas.  Made from extra-strong, warp-resistant aluminum and supplied with a cooking/canning rack and Presto's complete instruction and recipe book.
It is suitable for use with seal-and-screw band jars such as Le Parfait Screw Top Jars or Le Parfait Clip Top Super Jars. Beware cheaper imitations as they may probably crack under the pressure.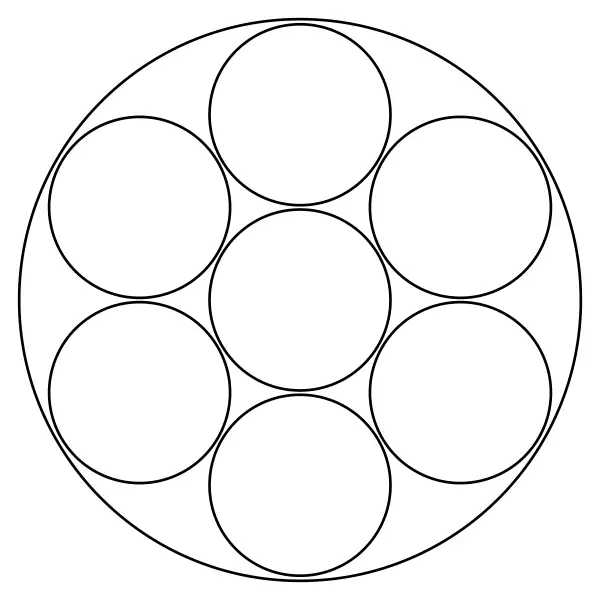 Jar Capacity
When using Screw Top Le Parfait Jars the 23 Quart canner can accommodate the following:-
14 x 500ml with 2 layers of 7 using a second canning rack, or
7 x 750ml, or
7 x 1000ml.
Steam Pressure Gauge
The Steam Pressure Gauge displays the pressure within the canner. It's reading is in pounds per square inch (PSI). Pressure can be controlled and maintained by adjusting the heat applied to the base of the canner.
The gauge is fitted to the lid of the canner with a flexible sealing washer, a metal washer, and securing nut.
Pressure Regulator
The Presto Pressure Regulator acts as a safety device to prevent pressure in excess of 15 PSI from building up in the canner.
3 Part Pressure Regulator
A 3 Part Pressure Regulator - often known as a jiggler weight - is available to order separately and can be used instead of the standard pressure regulator. This 3 part weight enables the pressure to be set at 5, 10, or 15psi and releases excess pressure depending on the set weight.  By using this weight it is easier to control a set pressure rather than constantly monitoring the steam gauge and tweaking the hob temperature to maintain the desire pressure.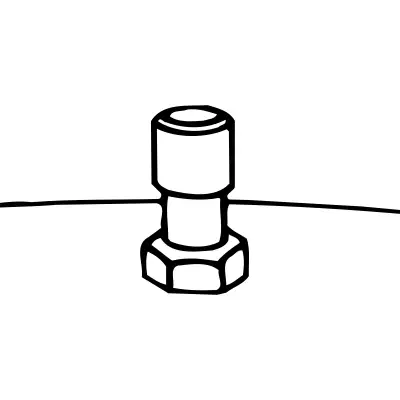 Vent Pipe
The pressure regulator sits loosely on the Vent Pipe. Steam is released through this vent pipe once the pressure builds to lift the pressure regulator.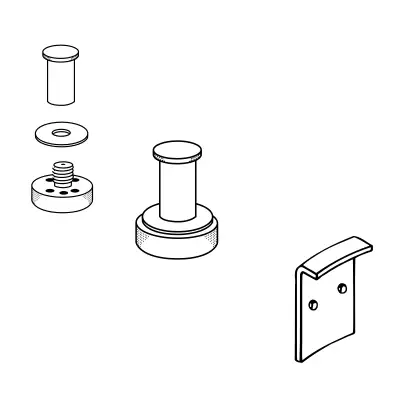 Air Vent - Cover Lock
The Air Vent Cover Lock automatically vents air from the canner and acts as a visual indicator of the pressure in the canner. When there is sufficient pressure it will lift and interlock with an internal bracket to prevent the lid from being opened.
Sealing Ring
The Sealing Ring fits into the canner's lid and forms a tight seal between the lid and body. The seal may perish and wear with use; it will need replacement from time to time.
Overpressure Plug
The overpressure plug is a small black rubber grommet in the canner's lid that will pop out and release pressure in case the vent pipe becomes blocked preventing the normal controlled release of pressure.
Presto 01781 Pressure Canner
This classic canner has a flat solid base and is suitable for electric, flat smooth-top, and gas hobs. It is not suitable for induction hobs.
Do not use on gas burners with a heat output above 12,000 BTUs, or outdoor LP gas burners whatever the rating.
Presto 01784 Pressure Canner - Induction
This stainless steel clad based canner is suitable for electric, flat smooth-top, gas hobs, and induction hobs. Note: It may not be suitable for all portable induction hobs.
Do not use on gas burners with a heat output above 12,000 BTUs, or outdoor LP gas burners whatever the rating.
Filled Canner Weight
Bear in mind the size and weight of the canner when determining if your hob would be suitable to accommodate the canner. Portable hobs may not be stable, nor sturdy enough to safely support a fully loaded canner. The canner is larger than many domestic saucepans at 330mm and when fully loaded can weigh over 20kg.